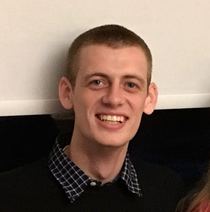 Michael Joseph Kelleher Jr, 23, of Southborough, died on Sunday, April 16, 2017.
Born in Framingham, he was the son of Lori and Michael Kelleher Sr.
Michael lived in Natick as a young child and it was there where he developed both his great skill in and passion for sports. He completed the rest of his schooling in the northeast Pennsylvania area. Michael was a star basketball player, as well as a well-liked and respected student, who made many long-lasting friendships. Michael attended Kutztown University for two years before moving back to Massachusetts . He was currently working as a server, where he brought smiles and laughs to all of his customers and co-workers.
Michael had many passions and interests, including basketball, baseball, snorkeling, music, video games, spending time with friends, bowling, and cheering on Boston teams like his beloved Celtics. He also loved animals, especially his two dogs Parker and Jax.
He was kind, friendly, smart, handsome, and quick witted. Michael was always willing to help anyone in need. We will miss his stories, his booming laugh, and his sensitive soul.
In his honor, we cheer for the Celtics as they compete in the Playoffs. We know he is rooting for his favorite team to bring home another Championship.
In addition to his parents he is survived by his siblings, Jessalyn Kelleher and Shaye and Hannah Mahoney; his grandmothers, Evelyn Bracken and Donna Kelleher; also his loving aunts, uncles and cousins,
He was predeceased by his beloved grandfather, Walter Kelleher; great-grandfather, Walter Hewitt, and uncle Michael Bracken.
Calling hours will be held from 1-3 pm on Sunday, April 23 at Morris Funeral Home, 40 Main Street, Rte 30, Southborough.
Funeral service will be private.
In lieu of flowers memorial contributions may be sent to Sweet Paws Rescue – P.O. Box 752 Essex, MA 01929
To leave words of condolence to the family, please visit morrisfuneralparlor.com.