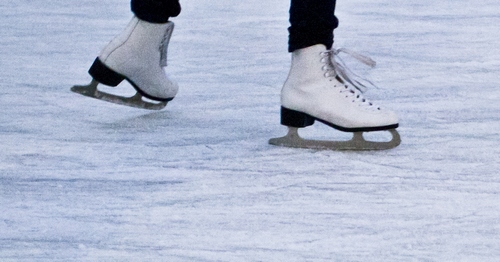 Next week, St. Mark's School is opening its doors to the public again for the final period of free skating this year. The ice time is offered over February Break, Monday the 18th through Friday the 22nd.
That will especially come in handy on Monday when the Southborough Library, Town offices and many workplaces are closed for President's Day. (Including this blog. But I'll be back with more posts on Tuesday.)
Each day will start with a 1:00 – 1:50 pm Sticks and Pucks session followed by 2:00 – 2:50 pm Free Skate.

St Mark's Gardener rink is inside the Michel Faculty Athletic Center. It can be accessed off School Street (map).
Admission is free, but there are no rentals, so you'll need to bring your own skates. Some rules do apply. For details, open the flyer – click here.