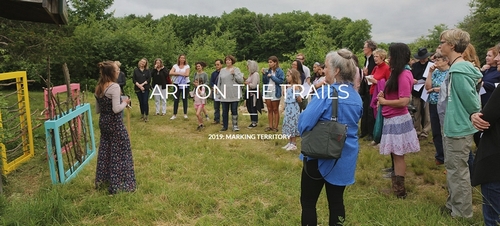 Organizers for Art on the Trails aren't going to let a little rain get in their way of tonight's opening. It will take place at 5:30 pm tonight:
We are excited to hold the opening of Art on the Trails on Thursday, even if there will be a little rain. Bring your rain jacket, hiking boots and an umbrella. We will have special music, food, drink and a celebration.
That comment from earlier this week was confirmed by an email today.
Thunderstorms already pushed off the "Moving Celebration" from last week. Fortunately, tonight's forecast has shifted the likelihood of thunderstorms until much later tonight. For more details on the event, including the map for parking and trails, click here.