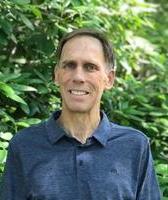 James (Jim) B. Haugen, 60, passed away on Tuesday, August 20, 2019 after a brief but courageous battle against cancer. He was the beloved husband of Joan (Tak) Haugen for the past 26 years.
Born and raised in Minneapolis, Minnesota, he was the son of the late Belva Jean (Lastine) Haugen and Roger Haugen. He graduated from Bloomington Lincoln High School and earned a bachelor's degree from the University of St. Thomas in St. Paul, MN. Jim was an avid hockey player and a four-time qualified runner of the Boston Marathon. He was also a dedicated coach of several of his children's sports teams — particularly, Triboro Youth Hockey. Jim deeply valued his Kronos colleagues and friends, the "Kronites".
Jim was a gentle, kind, and humble soul, widely known by all who knew him as "the nicest guy ever". He always reminded his friends and family members to "savor" every moment. Jim loved nothing more than to spend time with family and his dogs; to watch Boston and Minnesota sports teams; and to skate at the rink with his Old Time Hockey team each week.
He was the very loving and devoted father of his three children: Sophie, Tom, and Nick. He is also survived by his brother, Dale Haugen of MN; sister-in-law, Eunice Bae and her husband Paul; their children, Joshua and Andrew Bae of CA; father-in-law, Wayne Tak of CA; many aunts, uncles, cousins; and several lifetime friends.
The family will receive friends for visiting hours from 4:30 pm to 7:30 pm on Thursday, August 22 at Morris Funeral Home, 40 Main Street, Southborough.
A memorial service will be held at 11:00 am on Friday, August 23 at Pilgrim Congregational Church, 15 Common Street, Southborough.
In lieu of flowers, the family has asked that contributions be made to the Jim Haugen Memorial Hockey Scholarship c/o Joan Haugen, P.O. Box 512 Southborough, MA 01772
To leave words of condolence to the family, please visit www.morrisSouthboroughhome.com