This is the latest in an occasional series by Beth Melo, a Southborough mom who loves to read to her kids. In this installment, Beth shares her favorite choices for children who are learning to read. This post was originally published on the Southborough Library website, and has been reposted here with permission. For more of Beth's book recommendations, click here.
From ABCs to Learning to Read
I'm sure that it's no coincidence with my family's love of reading, that my daughter was an early beginner reader. I found it to be a long journey in many ways, but with sudden surges forward that surprised me. And now my son is at the early stages of his journey. In working on it with him, I've been to reviewing the steps I took with her.
For those of you working on it with your own children, I want to share my experience with you. I'm not a teacher or literacy expert. My advice, as usual, is geared toward using books that both parents and children enjoy together. I'd also like to encourage people to post their own favorite beginner reading books or tools in the comments.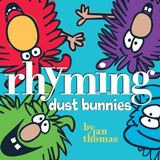 Pre-Reading Prep:
1. Engaging them in the process – I like to read books that encourage their participation:
 2. Phonics – before they can read, obviously recognizing the sounds letters make is an important step. A slew of cute baby books that cover ABCs and their sounds. As they get older, they may also enjoy Rosemary Wells' Letters and Sounds and Ready to Read. These are part of her Get Set for Kindergarten series, so they follow a Kindergarten class through pre-reading learning activities in school. What makes it more entertaining is that it uses characters familiar to children who have read Wells' other books about Mrs. Jenkins class with Yoko, Timothy, Nora and Charles.
(I also have to confess that I believe PBS' show Word World has been wonderful for my children in this area.  It is my favorite TV show for them.  They laugh all through it and really do seem to learn at the same time.)
3. Teaching lowercase letters. My son knows phonics well enough to start trying to read. Unfortunately, the lowercase letters that he doesn't know as well as I thought are tripping him up. (I haven't found any early readers in all caps.) I had the same problem with my daughter, but forgot until I ran into it again with him. If you are reviewing lowercase letters for preschool or kindergarten children, here are some books that can make it fun.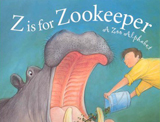 4. Words by Sight — I read some good advice when I was trying to learn about how to encourage my daughter's reading skills (I would footnote the reference, but don't remember what book it was in!) The gist was not to get too focused on phonics. There are so many confusing rules and exceptions. When you read, you don't sound out words, you recognize them. That is how you should teach your children.
When my daughter's preschool teachers encouraged us to start teaching her sight words, I did a lot of pointing out basic words in simple picture books I was reading ("the", "in", "to", "with", etc.).  Then we moved to a chart and stickers that she could show off to her grandparents. This was a long, repetitive process.
Children have different interest levels. I wouldn't push your children too hard, just at the level they enjoy challenging themselves and try to keep it fun. And use whatever tools or motivations work for them. Whenever my daughter's interest waned, I immediately backed off. That meant that sometimes, after we seemed to make great progress, a month went by before she was ready to try again. Often ground was lost and she had to relearn words she had seemed to know well. That was OK.
Early Reading: Once I was ready to try some early reader books I discovered (and still struggle with) that each publisher seems to have wildly different views on what pre-, first, second, and third level readers are. I've found pre and first level books by one publisher that are more difficult than a third level from another.  So to help, I've listed some of my favorites by progressing stage (as I define them):
1. Just teaching them to try to sound out the words themselves – one to a couple per page: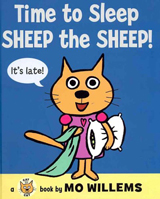 2. Ready to read about one short, simple sentence per page:
3. Ready to read a couple of sentences per page:
Once your child has mastered this stage, I think it's best to engage their help to find harder books to read. They know how much they want to push themselves better than we do sometimes.  And having them search the beginner reader shelves is empowering.
Finally, to read more on this subject, the library's Children's Department has books in the parenting section (written by actual experts).  If you have any questions for me, feel free to e-mail becmelo@yahoo.com.  If you have any suggestions for other parents, you can post a comment below.