This is the latest in an occasional series by Beth Melo, a Southborough mom who loves to read to her kids. In this installment, Beth shares her favorite poetry for children in honor of National Poetry Month. This post was originally published on the Southborough Library website, and has been reposted here with permission. For more of Beth's book recommendations, click here.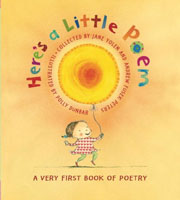 I have a shameful confession to make: I don't love poetry. Don't get me wrong, I'm not saying I hate it. I appreciate some of it. (I even wrote some back in the day, published in Sachem, Algonquin's literary magazine.) I just never LOVED it. And much of it bores me. (I'm actually guilty of hiding an old, archaic Mother Goose book we had so I wouldn't have to read from it anymore. Bad Mommy!)
This makes it hard for me to teach poetry appreciation to my children. But I want to try. So, I set about to find poems that my children and I could enjoy together. And now, in honor of poetry month in April, I will share my best finds with you.
Good for the very young: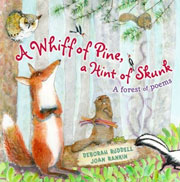 Good for preschool and older: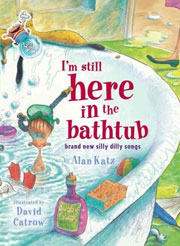 Special Mention:
I wish you have luck finding poetry that you enjoy with your children. As always, if you have any questions for me, feel free to e-mail becmelo@yahoo.com. If you have any suggestions for other parents, you can post a comment below.