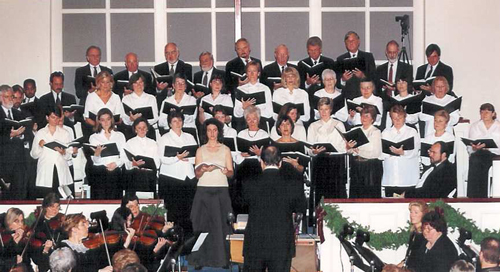 On Sunday, December 6th, the Messiah Community Chorus will perform selections from Handel's Messiah.
Organizers invite you to ring in the holiday season. The performance is complete with chorus, orchestra and soloists.
The 37th annual concert takes place at Pilgrim Church.
Although tickets are available at the door, they are encouraging advance purchase. (Apparently the concert has sold out to capacity in the past.)
To get your advance tickets, see Deb Herrick in the Pilgrim Church office today or Thursday between 10:00 am – 3:00 pm.
A portion of funds raised will be used to support the Southborough Food Pantry.
Ticket pricing for general admission is $15 ea with a $40 family max. Students and seniors can get tickets for $10 ea.
For preferred seating, tickets are $30 ea or 2 for $50.
For more information please call 508-485-4847 or email singhandel@gmail.com