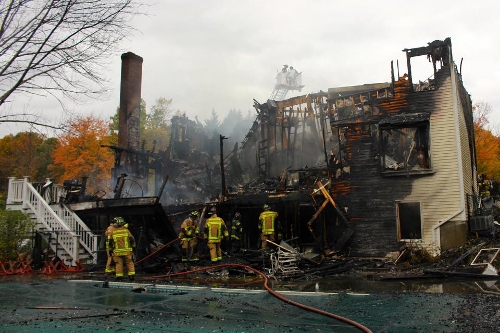 The Southborough Fire Department logs still are still on hold.*
Luckily, the department has continued making use of its Facebook page.
Here's some of the more recent news the department has shared. The news is sparse, but I've found more information and details through other sources.
Responding to Woodward School alarm - October 22

This news wasn't included on Facebook, but shared in an email from Woodward Principal James Randell to parents:
at 8:50am [Tuesday] morning the Woodward School fire alarm was activated. The students and staff quickly moved to the rear of the building as the fire department investigated. It was determined that it was a faulty water sensor. The fire department cleared the area and deemed the building safe for staff and students to return into the building.

I would like to commend the staff and students for a quick and orderly evacuation.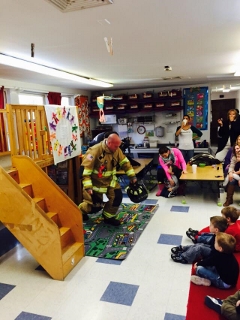 Educating Preschoolers - October 9 (click photo to enlarge)
Group 1 on the line today. FF Justin McCallum, FF Ken Franks and Lt. Chris Dano visited First Steps Preschool today to talk to kiddos about being a firefighter.
House fire on Parmenter Road- October 19 [click to keep reading…]
{ 0 comments }