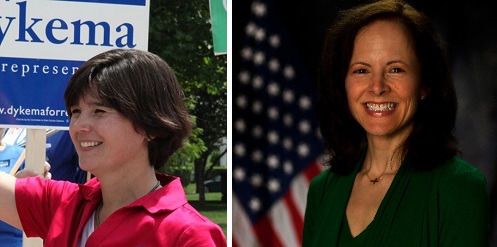 In the election this Tuesday, there are a lot of positions up for grabs. But, I'll leave political coverage of the Governor and Senate races to the regional media.
At a more local level, our representative in the state congress (a.k.a. "General Court") is a contest between trice-elected Representative Carolyn Dykema (D) and first-time candidate Patricia Vanaria (R).
Southborough Wicked Local recently ran stories on both candidates and campaigning by PACs and political committees. I'm also sharing several press releases I've been sitting on.
(Stories and press releases are in reverse chronological order, followed by a list of published endorsements through local media.)  [click to keep reading…]
{ 0 comments }