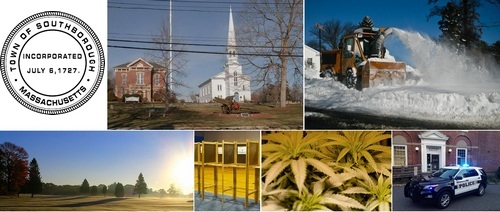 Tomorrow night, Southborough will open up the Annual Town Meeting. Expect it to run 2-3 nights.
Voters will be asked to deal with 47 articles before the meeting is closed. As always, several are annual administrative business (so hopefully they won't take long.) And many other articles are linked/related, so it's not quite as bad as it sounds.
There's no telling how far into the warrant we'll get on Tuesday. But that first night will cover the Special Town Meeting's Citizen Petition Articles continued from March.
Meanwhile, another citizen petition article related to St. Mark's Golf Course is close to the end of the Warrant. That means it's not likely to come up for vote until at least Wednesday or possibly even Thursday. (Note: The second and possible third nights would begin at 7:30 pm.)
New sign-in and voter card protocols implemented for the March meeting will be used again. That means quicker check-in (bring your license if you have it) and faster vote counts. And this time, handouts will be setup outside the building to avoid the backup at the entrance.
The Annual Town Warrant: (opening at 7:00 pm on Tuesday, April 25)

Articles 1-5 – Town's Administrative Articles: Hearing reports from departments/committees, accepting donations, authorizing officials to borrow and enter up-to three year contracts, and amendments to SAP (the Personnel Salary Administration Plan).
Either before or after Article 5 (SAP), the Moderator plans to ask voters to re-open the Special Town Meeting complete that Warrant.
Note: According to the Town Clerk, anyone who wasn't registered in time to be eligible to vote at the March 8th Special Town Meeting is still ineligible to vote on these three articles this week! (That's only a handful of voters, and procedures are in place to handle the vote count.) [click to keep reading…]
{ 0 comments }