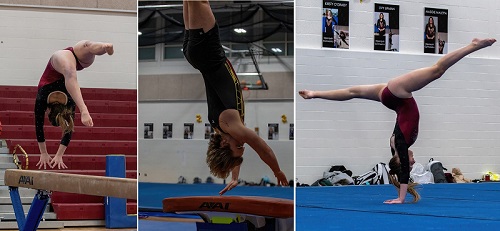 This Sunday, ARHS Basketball teams will head to TD Garden to play Nashoba on the Celtics' court. (You can read the Harbinger's coverage of that here.)
On Friday, MIAA posted power rankings for Basketball. ARHS Girls were ranked 29 out of 64 D1 teams. After losing Wachusett (39-74) and beating Wayland (35-31) last week, the team is now at 6-2 for the season. The Boys are only ranked 56 out of 65. (Nashoba is a D2 team, so not included in the same power rankings.)
Last week, the ARHS Boys also lost to Wachusett (47-83) then beat another school (St Bernard's 53-41). That kept their record even, 5-5.
The only other power rankings posted to date were for Ice Hockey. There again, the ARHS Girls are higher ranked than the Boys this season.
ARHS Boys Hockey had two wins last week over Wachusett (3-2) and Westfield (7-2), bringing their record to 8-3. They are ranked 18 out of 40 D2 teams. The Girls are ranked 9 out of 54. Last week, they beat Wellesley (4-1). They also suffered their first loss of the season (against Longmeadow 0-2), putting their record at 9-1-2.
That leaves Boys Swimming/Diving as the only undefeated ARHS team this winter. Their latest wins were over Tantasqua High School (78-63) and Tyngsborough/Groton-Dunstable (85-53).
ARHS Gymnastics scored two more wins last week over Marlborough (136.3-135.5) and Hudson (134.6-134.2), improving their record to 5-3.
The ARHS Ski Teams did well at their latest race. The Girls' team won and Boys placed third. Three Gonk Skiers made the top 10 for their gender. You can see the results here.
For ARHS Indoor Track, the Boys team ranked 18th in the MSTCA State Relays, while the Girls didn't rank. You can find more info on individual results here.
ARHS Girls Swimming and Diving have yet to score a team win, though some individual members fared well again in their two most recent meets. (You can see the Telegram's highlights here and here.)
Wrestling lost to 2 out of 3 schools at a Tri-meet over the weekend, bringing their record to 3-7. But they also can boast some team member accomplishments. (There is no record of results from wrestling at Marlborough days earlier.)
Now, here are the ARHS varsity games still on tap for the week. [click to keep reading…]
{ 0 comments }