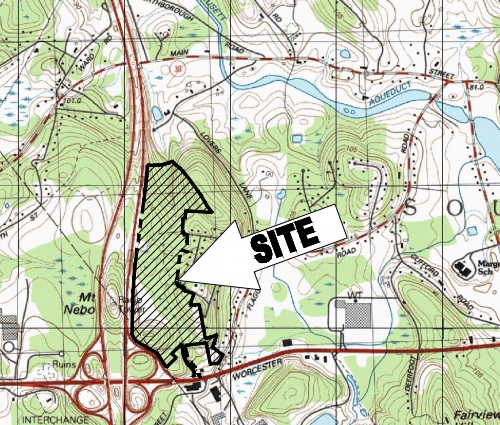 This week, the bench trial opened for an appeal of the approval for the controversial 40B project at Park Central in Southborough.
The trial focuses on Southborough Zoning Board of Appeal's 2016 granting of a comprehensive permit for the project. The complaint is lodged against board members in their capacity and the developer.
Opening arguments began on Wednesday morning. Attorney Angelo Catanzaro represented developer William Depietri and Park Central LLC. He noted that of the 21 original plaintiffs he believed there were 8 remaining.
Catanzaro stressed that only persons aggrieved by a project are considered to have standing to appeal. He defined that they must be "truly and measurably harmed by the decision the board rendered". Catanzaro stated their intent to rebut claims of increased traffic dangers creating measurable harm.
Referring to abutters' locations and the direction of traffic to and from the proposed development, Dan Pasquarello said that if his clients didn't have standing no one would.
Pasquarello accused the ZBA of ignoring a slew of unresolved issues to barrel ahead with a decision on the same day that one of the three ruling members sold his house. [Then-member David Eagle moved out of Southborough, making him ineligible to continue to serve.]
Town Counsel Aldo Cipriano rebutted that the board acted properly following 30 months of review when 6 months is the recommended standard. He claimed that any outstanding issues were covered by 105 conditions included in the decision.
On Wednesday and Thursday, attorneys for the developer presented witnesses that included Depietri, consultant Ed Marchant, Public Works Superintendent Karen Galligan, and former Police Chief Joseph Mauro. [click to keep reading…]
{ 7 comments }