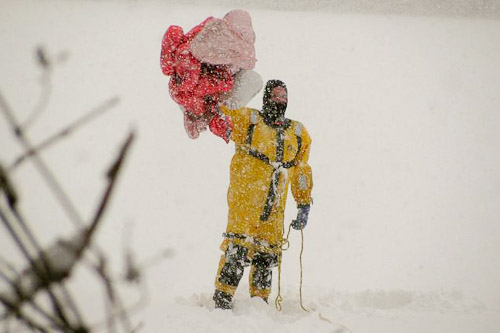 Here's my new (hopefully bi-weekly) take on "the Villager Files" – from 10, 20, and 30 years ago. Plus, a recap of what was hot news on the blog 5 years back.
10 years ago: ZBA nixes razing of historic building
(Northborough-Southborough Villager, February 25, 2005):
Ten years ago, the Zoning Board of Appeals rejected plans to raze Woodbury Tavern, built in 1808. Marquis de Lafayette was said to have stopped their in 1825 to honor the town's Revolutionary War veterans and soldiers' widows.
The board denied building of an office complex at the site. ZBA members supported residents concerns about the scale of development for the location (Turnpike Road at Central Street).
(How is it possible that I have no memories of the tavern's existance? By official town maps, its 75 Turnpike Road address no longer exists. In googling it, I could only find archived stories. At least this one has a long excerpt, sharing that David Falconi was trying to save that piece of town history.)
20 years ago: Looking towards Town Meeting
(Southborough Villager, March 2, 1995): 
Selectmen approved preliminary budgets for town meetings calling for a $1.1 Million increase. One of the 51 warrant articles asked for the establishment of a new position, reporting to the Cemetery Supervisor. The worker would be responsible for maintaining town recreational fields and the cemetery.
(Almost ten years later, restructuring to outsource that maintenance work would contribute to the infamous layoff of the supervisor.) 
{ 0 comments }