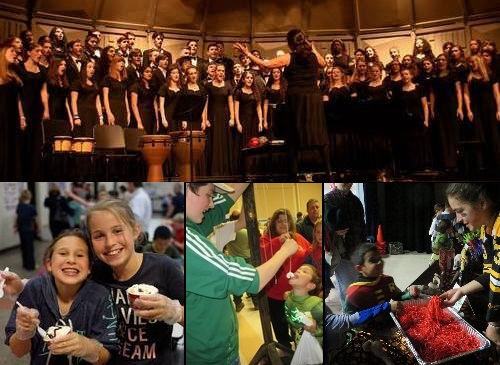 Here are highlights of what's happening around town this week.
[Note: The highlights don't include ongoing weekly programs. For those listings and more, check the Event Calendar.]
Monday, October 22, 2018
ARHS' 8th Grade Parent Night (6:30 – 7:30 pm) @ Algonquin auditorium: For parents of prospective Algonquin Regional High School students – Q&A with administration, department chairs, and students. Tour the school and learn about extracurricular and academic offerings. Any questions, contact Mr. McGowan at 508-351-7010. For details, see flyer.
Tuesday, October 23, 2018
ADHD Essentials (6:30 – 8:00 pm) @ Northborough Library, 34 Main St: The Northborough/Southborough Special Education Parent Advisory Council is hosting this presentation. All are welcome to attend this free workshop by Brendan Mahan of ADHD Essentials. For details, see dedicated post.
Trottier's DC Parent Orientation (6:30 – 7:30 pm) @ Trottier auditorium: This orientation is only for parents whose child is registered for the 8th grade trip to review the itinerary and policies. Students are welcome to attend, but it is not required.
Poetry Workshop (6:30 – 8:30 pm) @ Southborough Library, Main Level: Everyone is asked to bring in five copies of their original poetry and distribute them to the group. Someone will read the poem and the group will provide supportive feedback. If you don't have a poem, come anyway! We are always interested in your insights.
Wednesday, October 24, 2018
Tales & Tails (6:15 – 7:15 pm) @ Southborough Library, main floor: Children can spend some time reading to a dog. Children must have some reading ability. Registration is required. Please contact the Children's Room for more information. To register, call 508-485-5031 or email kivers@southboroughma.com
ARHS Fall Chorus Concert (7:00 pm) @ Algonquin Regional auditorium: The music department's choral showcase. (NSMA is still looking for volunteers that night – click here.)
{ 0 comments }