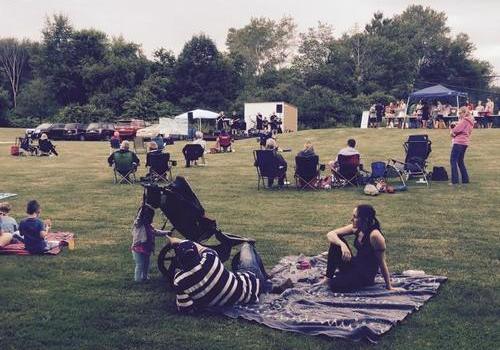 I know it doesn't feel like it today, but summer is almost here. It's time to save some dates for the free summer concerts.
For the 5th year, Southborough Youth & Family Services and Southborough Recreation Department are teaming up to put on the Southborough Summer Concert Series.
The concerts are scheduled bi-weekly on Thursdays from 6:00 – 8:00 pm, June 15th – August 10th, at the Neary Field.
The first band to hit the stage will be Knock on Wood. They are a self described "high-energy acoustic folk-rock duo".
(For details on the full lineup, see flyer right.)
The goal of the series is to produce free, family friendly entertainment while supporting an important cause: Send a Kid to Camp. But this year, that will be handled differently.
Instead of selling concessions for charity, supporters will be selling special t-shirts. (Stay tuned for more on that.)
Don't worry, you can still enjoy an easy picnic at the concert. Organizers are bringing in a fun food truck for each event. (Look forward to gourmet grilled cheese sandwiches at the first concert, followed by wings, seafood and more.) And desserts will be sold by Yummy Mummy. [click to keep reading…]
{ 0 comments }