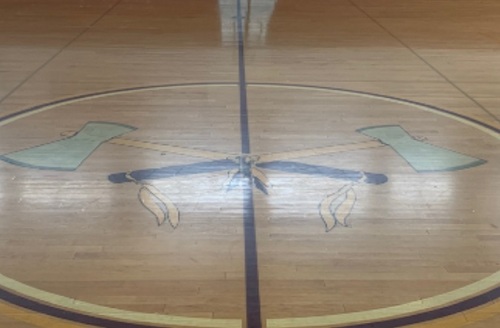 Earlier this week, I shared news on the effort to replace Algonquin Regional High School's mascot. As I explained, there was public upset over a consultant's advice to not use popular choices voted on by the public this summer.
At this point the Mascot Study Group still hasn't voted. But the odds of the group selecting the most popular choice just became much slimmer.
Publicly shared survey results showed that Thunderhawks and Hawks were the 1st and 2nd in the list of suggestions to replace the Tomahawks. A consultant had advised the group against choosing either due to strong associations with Native American culture. Though the study group would be considering his opinion, the advice was describes as "non-binding".
Yesterday afternoon, Assistant Superintendent of Operations Kieth Lavoie emailed the community an update on the meeting the group held on Monday. In the message, he explained that the Study Group looked at whether or not use of "Thunderhawks" would be "cultural appropriation". As part of that effort, the administration had reached out to Native Tribes.
The linked summary showed that the opinions from the majority of respondents who weighed in were against Algonquin using the term. One of the strongest objections was from the tribe closest by and most closely associated with Algonquin people from our area, the Nipmuc Nation.
Here are some of those highlights:
Brittney Walley, spokesperson for Nipmuc Chief Holley, responded:
I would like to reinforce the fact that Native American imagery is not appropriate for sports mascots. I would discourage the use of the term 'Thunderhawk' for at least, but not limited to, the following reasons:

Thunderbirds and beings are spiritually significant to local tribes with a historic presence.
Hawks are spiritually significant to local tribes with a historic presence, and although they are a part of nature, it is in my opinion not enough of a departure from cultural appropriation.
…Thunder Hawk is the name of not one, but two significant Native leaders. This would be the same as renaming the mascot with any Native leader, and would clearly be a continued use of Native imagery. In fact, usage of the term can lead to conflating more parts of Native history.
The objection from a spokesperson for the Narragansett Chief Sachem included, "Same penny, you're just turning it over" and that choosing it "would be rewarding those who seek to maintain a painful history and culture". [click to keep reading…]
{ 0 comments }