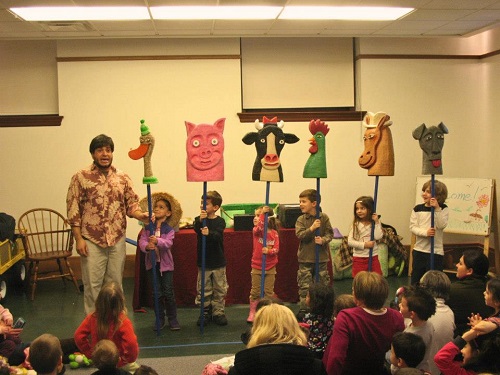 Among the events in town this week – three are about pitching in to help the community. (That includes town cows.)
If you're looking for other ideas of what to do on a spring break staycation this week, click here.
No Public School this week
Monday, April 20, 2015
Patriots Day: The Library, Town House and Senior Center are closed today.
Thursday, April 23, 2015
Puppet Show (2:30 pm) @ Southborough Library: Mr. Vinny's Lil' Puppet Show is recommended as entertaining for 3-9 year old children. Listen and learn with Mr. Vinny's puppets and stories. All are welcome. Registration is not required.
World Book Night (5:00 – 9:00 pm) @ Southborough Library: In celebration of the fifth annual World Book Night, a limited number of last year's selection "Same Difference" by Derek Kirk Kim will be given out for free at the upstairs circulation desk. Please ask for Ryan to claim your copy of the book.
Friends of Southborough Youth Commission open meeting (7:00 pm) @ 42 Central Street: The group is seeking interested people to be involved in planning and/or helping with fundraising activities to help support Southborough Youth and Family Services. This meeting is an open forum for anyone interested learning more. See dedicated post for details.
Friday, April 24, 2015  [click to keep reading…]
{ 0 comments }