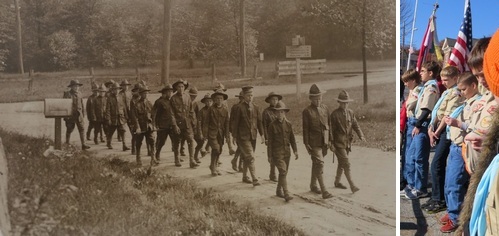 Southborough's first Boy Scout troop is marking its centennial.
Troop 1 was established by Robert Cheney 100 years ago this fall. (That's a lot of community service.)
The troop is planning a cookout for Saturday, September 12th to mark the milestone. They are welcoming both current and past members to join the festivities.
Past, present, and future members of Troop 1 and their families are invited to the event:
September 12, 2015, from 4:00 – 8:00 pm  [click to keep reading…]
{ 0 comments }