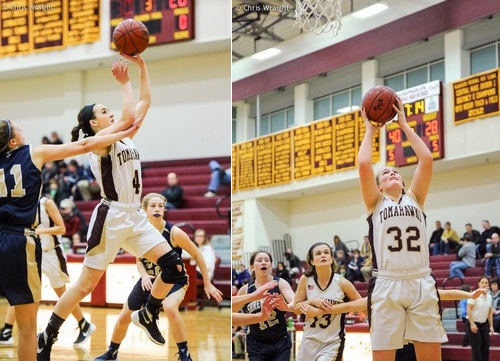 Algonquin Boys Ice Hockey earned their spot in the division's semi-finals. They beat lower seed Hudson 2-1 in the Quarter Finals.
On Tuesday night, they'll have to bring their A game. They'll be taking on top seed Shrewsbury, 7:30 pm at Wallace.
Girls Hoops; Quarter Finals are tomorrow night. The 7th seed team beat lower seed South High 41-34 in their first round. On Friday, they'll head to Worcester North to challenge the 2nd seed team.
As previously announced, at least two ARHS Wrestlers will compete in the All States Friday and possibly Saturday.
And two teams will be cheering for sport rather than support this weekend. Both Algonquin and Assabet Valley Technical Regional are sending Cheer squads to Sunday's Central/West Regional Championships.
The T-Hawks are fourth up for the 10:30 am competition. After winning their league championship, Aztecs get to kick off their division at 2:00 pm.