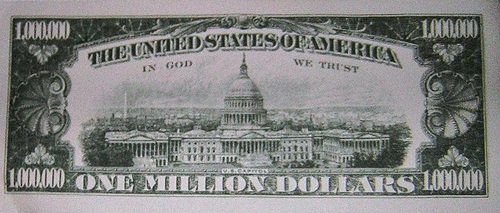 This week, I was puzzled by a local media story* that seemed to imply that less than 4 people reported $1M+  incomes in 2014. That would be shocking, since almost 100 Southborough residents reported that status just three years prior.
So, I decided to look for updated figures on Southborough's big earners.
The Boston Business Journal, source of my 2013 story, ran another report this past fall.** It shows 111 earning $1M+ called Southborough their home in 2014.
That is the top rank in Worcester County (34 more than second-ranked Westborough.) And it's up 15 spots compared to the rankings based on 2011 incomes.
Our big earners make up slightly higher than 1% of residents. (And you don't have to earn millions to be in the "top 1%". So, I guess more than 1% of Southborough residents are "1 percenters".)
The stats also show that $1M+ income reporters were up 19% over the prior year, and their averaged incomes went up by 32%. Both figures are slightly higher than the state averages.
Out of the 222 towns BBJ listed, Southborough coincidentally ranked #24 both by the number of millionaires and by their average income. That's up one spot by quantity. By their income average, Southborough moved up 49 spots in state rankings. 
Still many towns with fewer millionaires ranked higher by their average incomes. (For instance, Framingham had only 69 millionaires, but they rank #2 in the state by millionaires' averaged incomes. And top ranked Norwood, averaging $13M+ incomes per millionaire, is home to only 15.)
While the number of Southborough millionaires increased close to 40% since 2010, their average income is more than 30% lower. That's not solely a result of new millionaires who make less than the old ones. The total combined income is also lower than 2010 by 6%.
Unsurprisingly, the big dip in total income was from 2010 to 2011 (-47%). Each subsequent year showed increased earnings:

For the full BBJ article, click here.
*The story I refer to as confusing was posted in Southborough Wicked Local and The Metrowest Daily News. The article referred to a Mass DOR report that purportedly only shared stats of towns with at least 4 people reporting $1M+ incomes in 2014.
Southborough was among the towns listed with only asterisks for figures (and no explanation of what the asterisk meant.) Reading that report, one could reasonably conclude that Southborough had less than 4 millionaires. And looking at the map, grayed out Southborough looks impoverished compared to all its surrounding green neighbors.
**The Boston Business Journal's stats are also from income reported to Mass DOR.