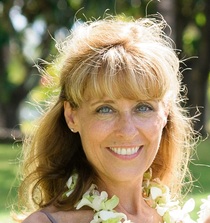 Rose Mary (Carrier) Bartolini, 58, of Hopkinton and formerly of Southborough passed away peacefully at her home in her family's care on Saturday, February 25, 2017. She was the devoted wife and best friend to David B. Bartolini, Sr. for the past 36 years.
Born in Worcester, she was the daughter of Margaret (Turpin) Carrier of Westborough and the late Robert Carrier.
Rose relocated to Westborough as a teenager, graduating from Westborough High School's Class of 1976. She was capable of amazing focus, crafting and honing her artistic gifts into exceptional skill that was obvious to any observer. After high school, Rose studied painting at the School of the Worcester Art Museum, and later advanced her studies while maintaining a studio at the Ingbretson Atelier and studying classical realism under Numael Pulido. She was inducted into the Portrait Society of America in 2010. 
Rose's artistic accomplishments weren't limited to the canvas. She was also an accomplished doll maker, winning the Top Award International Competition 1995 Award- Doll Artisan Guild and President's Choice doll awards. She was also an exceptional dancer, winning several competitions across the US, including the highly-prized 2010 US Open Master's Division. Rose cherished her three dogs, Lily, Abigail and Benjamin, demonstrating her love through highly capable training. All of her dogs received advanced good citizens' certification, with Benjamin becoming a therapy dog and ultimately, her devoted service dog.
In addition to her husband, and mother, Rose leaves her loving children, Robert J. Bartolini; David B. Bartolini Jr. and his wife Emma; her cherished granddaughter Isabella; her siblings, Patricia A. Valin, Paul R. Carrier, William R. Carrier, Margaret M. Carrier, Stephen J. Carrier; many loved and cherished in-laws, cousins, nieces and nephews .She was predeceased by her brother James M. Carrier
A funeral service, to celebrate her beautiful life. will be held Wednesday, March 1 at 11 AM at Pilgrim Church, Common Street, Southborough.
Calling hours will be held, Tuesday, February 28, from 4-7pm, at Morris Funeral Home, 40 Main Street Southborough.
We wish to acknowledge the team at Mass General Hospital Cancer Center who cared for Rose and to support promising research in stomach cancer. In lieu of flowers, memorial contributions may be made in memory of Rose to Massachusetts General Hospital, Stomach cancer research under Dr. Goyal, c/o development office , 125 Nashua Street, Boston, MA 02114 attn: Meagan Coons. Send donations thru their website https://because.massgeneral.org/rosebartolini or to the Union Congregation Church, 86 Main Street, South Grafton, MA.
To leave the family words of condolence, please visit [morrisfuneralparlor.com].