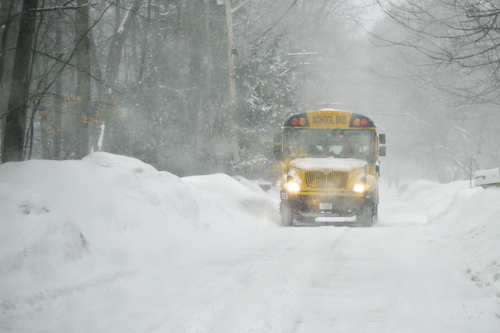 Looks like school will be delayed in Southborough (and Northborough) by two hours tomorrow morning.
That also means no morning preschool or half day kindergarten.
The good news is that we don't have an extra day of school in June.
Even better is that the call was again made the night before. (I love not getting that 5:00 am wake up call!)
Stay tuned for any news on other closings, delays or schedule changes.
Updated (3/15/17 8:17 am): Town offices will open on time today.