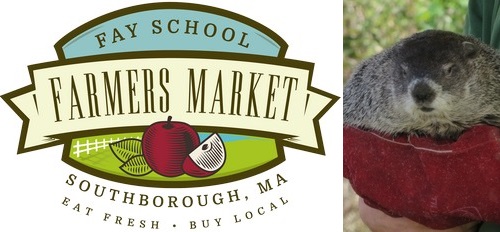 This Saturday, Fay School is holding a new Farmers Market.
They're pitching the event as an "Opening Day". But I consider it more of a sneak peak of the Farmers Market series beginning in September.
The school is inviting the community to:
Join us, and bring your neighbors, as we celebrate our local farmers, delicious food, and a sustainable community!
The market is open to all and will feature local produce, prepared food, and handmade goods by at least ten local vendors and Fay School faculty and staff.
To add to the fun, they are bringing in Animal Adventures' Show and Touch program that will feature various farm and exotic animals. That will run from 1:00 – 2:00 pm.
The event is being held in Harlow Circle at Fay School (in front of the Primary School), 25 Middle Road.
The school is planning to hold eight more markets on Saturday mornings (9:00 am – noon) in September and October beginning September 9th.
Anyone interested in becoming a vendor can click here for info.