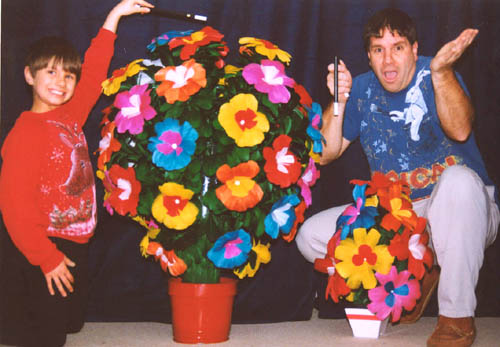 Next week, the Southborough Library will be bringing in another children's entertainer. Magician Ed Popielarczyk will amuse children with his magic and balloon twisting.
Mark your calendars for Thursday, August 10 at 3:00 – 4:00 pm. The program will be held inside the Library on the main floor. The show is open to the public, no registration required.
The show is sponsored by The Friends of the Southborough Library as part of the Summer Reading program. So, be sure to swing by the Children's Room on the way in or out to have kids check out some books, take part in challenges, and enter the weekly drawing.
On Tuesday of this week, the library hosted another Friends sponsored event – Mr. Vinny the Bubble Guy. I couldn't be there, but the Library shared the fun on its Facebook page: