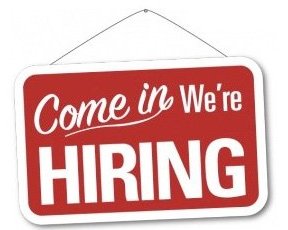 I learned of more jobs available in Southborough. If you have any of your own job openings in town to share this week, you can add them in comments below.
(If you'd like to share your company's job openings in future weeks, email mysouthborough@gmail.com.)
Public Schools of Northborough and Southborough
Our school district is advertising several jobs with application deadlines looming. The jobs are mainly listed as located in Southborough. That is likely true for most (with jobs in Finance and Administration presumably based out of the Superintendent's office at Neary School.) But two are at Algonquin, despite one of them being listed as in Southborough. So, it's possible other positions are also based out of Northborough.
Click here to learn more about the school district and job opportunities.
Southborough Police Department
Per Diem/Part Time Public Safety Dispatchers
The Southborough Police Department is looking to establish a list of qualifed candidates for per diem/part-time public safety dispatcher positions for potential immediate and future openings.Interested persons can pick up the job description and application in person at 19 Main Street, Southborough, MA 01772.