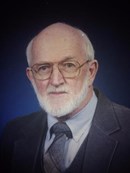 Shrewsbury – Neil R. Cronin, 78, a longtime teacher and respected tennis coach at Algonquin Regional High School, passed away Monday, September 18, 2017 after a period of declining health. Neil was born in Worcester on February 27, 1939, son to the late Timothy F. and Florence M. (Dubois) Cronin.
He attended Worcester Public Schools, graduating in 1957 prior to earning both his Bachelors and Masters Degrees through Worcester State College. Prior to his lengthy tenure as an English teacher at Algonquin Regional High School Neil worked for both the Telegram and Gazette Newspaper and the former Guarantee Bank & Trust Co in Worcester.
The story of Neil's 51 year love affair with Algonquin Regional High School is the one never written, however, his inspiring and loyal passion that went far beyond the classroom tells it all; He was the "Quintessential Tomahawk", devoting his time to attending and cheering on as many athletic events as possible. His many years of coaching Algonquin Regional's Girls Tennis Team and Boys Tennis Team earned him a place of honor in the Algonquin Athletic Hall of Fame. Neil also served for several years on the Hall of Fame committee where he assisted in researching statistics and records of future candidates.
A dedicated musician, Neil sang with the St. Anne's choir, was vocalist for St. Ann's in Southborough and a member of "Mulligan Stew" which performed at many local events. He also entertained at Nursing Homes especially at St. Patrick's day or during the Holiday season. He was the master of taking any tune and writing a parody for an anniversary, a birthday or a retirement."
His guitar was always at the ready to bring joy to everyone. He recently wrote a "Medical Odyssey" during his extended stay at UMASS to the tune of an old folk song. Everybody with whom he came in contact is mentioned in the song.
During any free time Neil could be found bowling at Sawyer's Bowladrome, taking long walks, or catching up on his beloved Brooklyn Dodgers. Crossword puzzles and the Word Jumble kept his mind very sharp, and, of course, he was very dedicated to his Catholic faith.
Among his survivors Neil leaves one sister Jo-Anne L. Cronin of Shrewsbury, one brother Arthur H. Cronin and his wife Michelle of Auburn, and numerous nieces and nephews. Neil also leaves countless former students whose lives he enrichened through both his classroom methodology and faithful belief in Algonquin students. Three of Neil's siblings, Shirley St. Francis, Robert Cronin and Daniel Cronin, preceded him in death.
Contributions may be made in Neil's memory to Rose Monahan Hospice House, 10 Judith Rd., Worcester, MA 01602 or to Algonquin Regional High School Athletic Department c/o Office of the Superintendent of Northborough-Southborough Public Schools, 53 Parkerville Rd., Southborough, MA 01772.
Calling hours for Neil will be held from 3:30 – 6:30pm on Tuesday, September 26th at Hays Funeral Home, 56 Main Street, Northborough. A Funeral Mass will be held at 10:30am on Wednesday, September 27th at St. Anne's Parish, 130 Boston Turnpike, Shrewsbury. To read or leave a condolence please visit Neil's Book of Memories at www.HaysFuneralHome.com.
SUCCESS
"To laugh often and much; to win the respect of intelligent people and the affection of children; To earn the appreciation of honest critics and endure the betrayal of false friends; To appreciate beauty; to find the best in others; to leave the world a better place; Whether by an honest child, a garden patch or a redeemed social condition; To know even one life breathed easier because you lived; That is to have succeeded."
Ralph Waldo Emerson