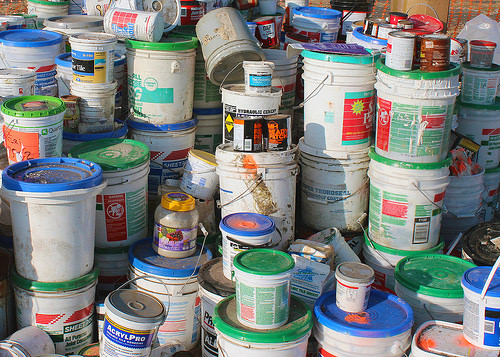 Here are highlights of what's happening around town this week.
[Note: The highlights don't include ongoing weekly programs. For those listings and more, check the Event Calendar.]
Tuesday, October 17, 2017
8th Grade Parents DC Orientation (6:30 – 7:30 pm) @ Trottier Middle School, auditorium: 8th Grade Parents ONLY – Informational night for parents about the trip to Washington DC 11/08/17 – 11/11/17
Wednesday, October 18, 2017
Exciting Women's Circle (11:30 am) @ Southborough Senior Center: Senior Center's social circle for ladies. New members are always welcome. Lunch at the Civic Kitchen and Drink Restaurant, 121 W. Main Street in Westborough. Meet at the senior center at 11:30am or at the restaurant at 12:00pm. For more information, call the Senior Center at 508-229-4453
Thursday, October 19, 2017
Friends of Special Education N'boro/S'boro (10:00 – 11:00 am) @ Southborough Library: Friends of Special Education N'boro/S'boro is an informal group of parents who share successes and concerns as they navigate the special education process. It is a welcoming group that offers support and resources. Light refreshments will be available.
NSPAC meeting with district (11:00 am) @ Southborough Library: An official Northborough/Southborough Parent Advisory Council (NSPAC) meeting with the school district administration. (This is an open meeting and all are welcome to attend, however, please use the proper channels to discuss any individual IEP or 504 concerns.)
Early Dismissal of Finn and Woodwards Schools (12:00 pm): Parent Teacher conferences take place this afternoon
Woodward Jump-Fest (12:00 – 2:30 pm) @ Woodward School: Following the 1/2 day dismissal, Woodward students can join in the 5th annual Jump-Fest. See dedicated post for details.
Friday, October 20, 2017
Woodward Principal's Coffee: Changing Mathematical Mindsets (9:30 am) @ Woodward Schol Cafeteria: Changing Mathematical Mindsets: Supporting Students at Home Presented by Woodward Principal Steven Mucci, K-5 Mathematics Coordinator Kathy Lizotte and Grade 2 Teacher Lisa Goulet
Saturday, October 21, 2017
Relief Drive for Puerto Rico (8:00 am – 4:00 pm) @ Senior Center, 9 Cordaville Rd: Collecting (mostly new) items to help our fellow citizens and help Puerto Rico Rise from the devastation of Hurricane Maria. Seeking donations and volunteers. For details, including what is needed, see dedicated post. (Important Note: No clothing, please!)
Household Hazardous Waste Collection (9:00 am – 12:00 pm) @ Southborough Public Works Garage: Annual event allowing residents to rid homes of hazardous waste. Run by Department of Public Works. See DPW's flyer for details of what will and won't be accepted.
Sunday, October 22, 2017
T-Hawks Homecoming (9:00 am – 5:00 pm) @ Algonquin Regional High School, 79 Bartlett St, Northborough: Northborough-Southborough Youth Football & Cheer Association invites you to join them for six football games, loads of cheerleading, raffles, giveaways, and more. For details, see dedicated post.
Updated (10/17/17 10:53 am): I initially missed the T-Hawks Homecoming games on Sunday.