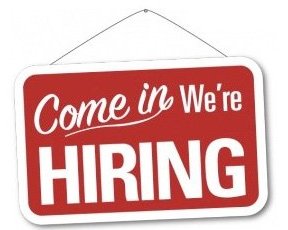 I learned of more jobs available through the Town of Southborough. If you have any of your own job openings in town to share this week, you can add them in comments below.
(If you'd like to share your company's job openings in future weeks, email mysouthborough@gmail.com.)
Town of Southborough
Recording Secretary (part-time)
The Board of Selectmen are recruiting Recording Sect'y. The successful applicant will be paid $150/mtg . Meetings occur the 1st/3rd Tuesday of the month starting at 6:30 pm. Applicant will not be required to cover Executive Sessions. Please E-mail cover letter & resume to personnel@southboroughma.com.
Maintenance Technician (full time)
The Town of Southborough is seeking applicants for FT Maintenance Technician. Duties include: custodial, carpentry, painting, plumbing, HVAC, roofing, etc. Requires: HS diploma, driver's license & 3 yrs. experience in building maintenance/construction. Ability to obtain a Construction Supervisor's or similar license is preferable. Must be available for on-call duties as needed. Pay range is in mid 50″s. Apply by December 1, 2017 via https://www.southboroughtown.com/town-administrator/pages/job-opportunities.