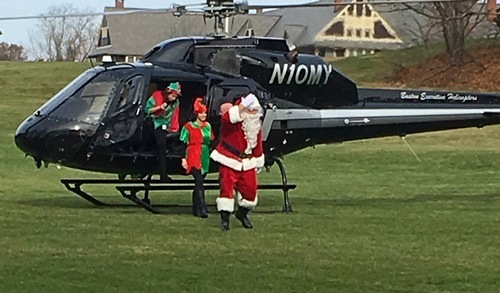 Over the weekend, Santa made his annual pre-Christmas trip to Southborough. Thanks to Southborough Kindergroup and sponsors, the big man came in by helicopter.
There was a big crowd on the field to greet him. And even before he crossed to the Community House, a long line formed of families waiting to visit him.
It was a beautiful day for it, and I was able to capture a lot of the fun.
(Click on thumbnails below to enlarge. For best results, wait until the page fully loads.)