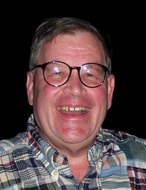 Walter A. Lapham III, 76, of Southborough, died suddenly on Monday, March 19, 2018.
Walter was born in Oak Park, Illinois, and his family moved several times during his childhood, but spent significant time in Marblehead, Massachusetts, where he fell in love with the ocean and boating. His parents, Walter A. Lapham, Jr. and Marjorie Hudson Lapham, settled in Old Bennington, Vermont just in time for him to start high school at Hoosac School in Hoosick, New York. He later attended Williams College and Boston University. He served in the Vermont Air Guard. He met his wife, Julie, in Old Bennington. They moved to Southborough in 1984.
Walter loved serving others, and from a very young age worked professionally and personally to assist where he could. One summer while he was in grade school, he and a friend put together a map of Marblehead Harbor and sold advertisements from local businesses to serve visiting boaters; the boys motored around the harbor greeting visitors and passing out the map. After college, he joined the sales force at Paramount Greeting Cards in Pawtucket, Rhode Island where he worked for almost twenty years, and later represented several card and gift lines in stores throughout New England. More recently, he worked for Boston Coach and Knight's Airport Limousine Service, where he enjoyed learning about the lives and travels of his passengers and providing suggestions for places to eat and visit that matched their needs and interests.
Walter actively participated in activities with his family, attending his children and grandchildren's athletics and activities, and helping Julie at flower shows and demonstrations. He also loved cars, boats, and food. He started flagging at Sports Car Club of America events as a young man and raced his Alfa for several years. The Laphams spent several summers in West Falmouth, Massachusetts, where he enjoyed time on the water with his family and friends. No matter where life took him, he'd either have a restaurant in mind or be on the hunt for a culinary adventure, and he also loved experimenting in the kitchen.
He will be fondly remembered by many friends, who will celebrate his life by continuing to tell stories about the ways he helped us out, and kept us entertained and well fed. He is survived by his wife of 47 years, Julie Jenkins Lapham; daughters, Leslie Lapham of Salem, MA, and Hadley Horner, who lives in Southborough with her husband, Walt, and their children, Wyley and Finley; and a brother, Harry Lapham of New York City.
Contributions in his memory can be made to the Buddy Dog Humane Society (http://www.buddydoghs.org/), 151 Boston Post Rd Sudbury, MA 01776. Services will be private.