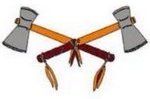 It's time for another update on Algonquin teams in playoffs.
Tomorrow, ARHS Boys Tennis will hope to take home the sectional Championship title. According to the Telegram, that's something the Boys haven't done since 2009.
The paper reported on the history of the teams playing in this Wednesday's Final. They showed that ARHS has made it to sectional Finals 21 times since 1978. That includes 2016 & 2017. In contrast, it's the first time that their competition has made it this far.
That doesn't mean Algonquin has the advantage. Marlborough Boys Tennis has dominated this Spring, entering the Tournament with a 14-1 record. They won both their Quarter Finals and Semi Finals 5-0.
Still, to get to the Finals this year, 6th seed Algonquin had to beat 3rd seed Shrewsbury in the semis, and 2nd seed Westborough in the Quarter Finals. Westborough was the team that beat out ARHS for the title the prior two years.
The Boys will face Marlborough in the Finals on Wednesday, at 3:00 pm on St. John's High School's courts.
Technically, one of Algonquin's other teams is headed for a State Championship on Wednesday. But media coverage (and lack of info out of ARHS Athletics) gives me the impression, that the athletes are out of Westborough. The ARHS/Westborough Girls Golf Team won third place in the Central MA Championship on Monday. (You can read more about that here.)
The Girls will compete in the MIAA State Meet at Thorny Lea golf course in Brockton at 2:00 pm.
As I previously posted, that's also the day ARHS Girls Rugby enter their playoffs. They'll play in the Semi-Finals at 4:00 pm at upperseed Lincoln-Sudbury.
Have a photo of your favorite team in action to share? Email mysouthborough@gmail.com.