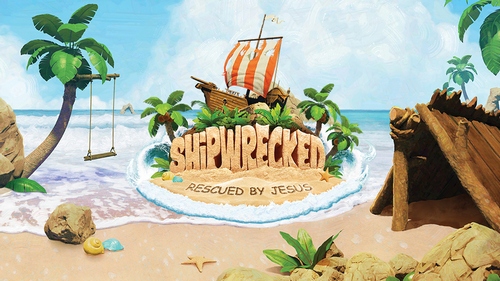 St. Mark's Episcopal Church is again holding a VBS (Vacation Bible School) camp in August for pre-K to entering 5th grade.
Kids do not have to be affiliated with St. Mark's (or any) church or be Southborough residents to attend the program.
One of the best things about the camp is it's timing. This year's program is offered when many area camps are no longer in session – the week prior to the start of school.*
The annual camp is run by CORI-checked adults and younger helpers. Which means, the church is also seeking volunteers middle school and older.**
Here are this summer's details:
COME SAIL WITH US AT "SHIPWRECKED" VACATION BIBLE SCHOOL (VBS) THIS AUGUST!

Bring your kids to a fun, affordable day camp to end their summer on a high note. From 9- 12 on August 20-24, children in pre k (age 4) to those entering grade 5 are invited to VBS at St. Mark's Episcopal Church at 27 Main Street in Southborough.

Every day campers will enjoy crafts, games, songs, science activities, interactive Bible stories, skits and snacks. We hope that your kids can join us. We are also looking for middle school and high school volunteers and adult volunteers to be part of our Shipwrecked VBS team.

Campers do not have to members of St. Mark's Episcopal Church (or of any church) to participate in this week-long program. All are welcome!

For more information call the church office at 508-481-1917 or email Melissa at tobeslabelle@mac.com.
The registration fee provides discounts for siblings. If you sign up by June 20th, you can deduct $10 from the following regular rates: $50 for 1 child, $85 for 2, $110 for 3 or $135 for 4. Cost includes a T-Shirt.
[Editor's Note: As of this posting, the church website has a typo stating June 10th for the Early Bird deadline. But the registration form reflects the correct date.]
You can find more details, the registration form, and a link for volunteers here.
*Students return to Northborough-Southborough public schools on Wednesday, August 29th.
**Adult volunteers must be CORI checked.