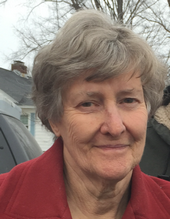 Marjorie (Mills) McNeish, 79, of Southborough, passed away on Monday, August 27, 2018 at St Patrick Manor in Framingham after an illness.
She was the beloved wife of James S. McNeish for the past 57 years.
Marjorie was a graduate of Framingham State College and taught school for a short time before moving to Southborough in 1967 where she was a homemaker and devoted her life to raising her children. She was a longtime member of the Jehovah's Witnesses and attended services at Kingdom Hall in Northborough. Marjorie enjoyed gardening, but her greatest joy was spending time with her family.
In addition to her husband she is survived by her children, Pamela Hemphill of Larkspur, CA; Leslie Altamirano of Southborough; James S. McNeish, Jr. of Clinton; Joan Toohey of Cape Neddick, ME; Douglas McNeish of Sutton; Stephen McNeish of Largo, FL; a sister, Arlene Mills of Natick; and 7 grandchildren, Tom and Katy Hemphill; Christina Altamirano; Andrew and Emily McNeish; Meghan Toohey; and Maddy McNeish.
Visiting hours will be held on Friday, August 31,from 4 to 7 pm at Morris Funeral Home, 40 Main Street, Southborough.
A funeral service [was to] be held on Sunday, September 2, at 4 pm at Kingdom Hall, 419 Main Street, Northborough.
Memorial contributions may be sent in her memory to Leukemia Foundation at leukemiafoundation.org.
To leave words of condolence to the family, please visit MorrisSouthboroughFuneral.com