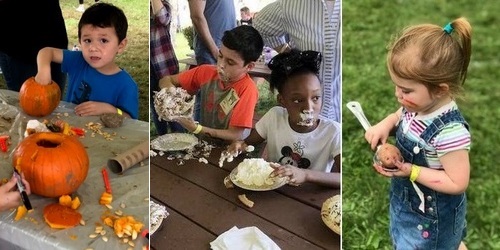 Sunday was the 4th annual Heritage Day weekend festival at Chestnut Hill Farm. Grey clouds loomed, but the day was surprisingly warm. The rain held off until late in the day, making it a great day for a "HarvestFest".
The farm hosted pumpkin decorating, contests, field games, music, vendors, animals, a hay ride, and more.
The Trustees of Reservations contributed a slew of pictures capturing the fun.*
Click on thumbnails below to enlarge and for descriptions. (Note: for best results, wait until the page finishes loading before you click.)
I have one more Heritage Day weekend photo gallery coming. Stay tuned for pics from Sunday night's "Pumpkin Stroll".
*With permission from TTOR, some of the photos have been cropped or edited.