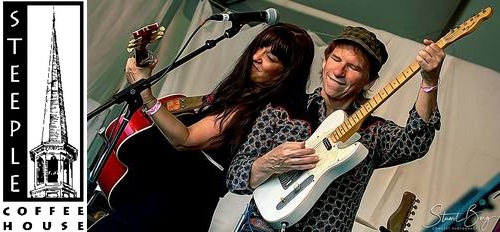 A little tweety bird told me that an old favorite is blowing back into town this weekend.
The Kennedy's return to the Steeple Coffeehouse this Saturday, October 13th. Organizers promote:
Join us in kicking off our 22nd season with Pete and Maura. Special opening guests to be announced soon!
The married duo's music was described by New Country UK as
A musical journey around a number of styles, all of which are performed with magnificent harmonies and effortless grace
The performance in Pilgrim Church's Fellowship Hall is at 7:30 pm. Doors open at 7:00 pm. Tickets are $17 in advance ($14 for students/seniors through Brown Paper Tickets) or $20 at the door ($17 for students/seniors).
Proceeds from the refreshment sales are donated to local and regional charity. Interested in a preview? Check out the band in concert below:

Performance of "9th Street Billy" at the Rose Garden Coffeehouse; posted to You Tube by steveide59
For more details, visit the Steeple Coffeehouse website.