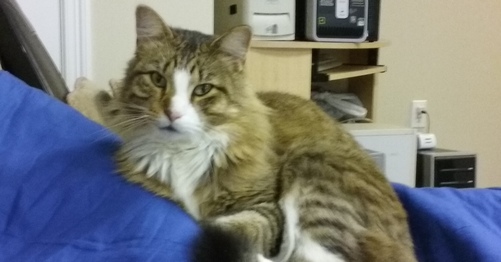 A reader has "rescued" a cat in Southborough and is now seeking it's owner(s).
The "trusting and friendly cat" was hanging around a house in the Wedgewood/Wildwood development over by the Finn school yesterday.
The cat seemed well cared for. The family presumes it has owners, but allowed it in because it was so cold last night.
Once it warms up a bit more, they plan to let it back out.
But since they fed it and let it in, their concerned that it may seek shelter with them again tonight. (And there is a child in the home who appears to be allergic.)
They hope to send it on its way to its real home. If he/she belongs to you, please call or text 508-523-5578.