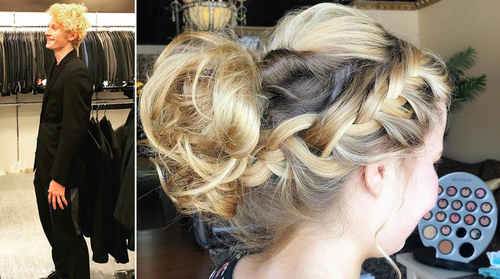 The ARHS class of 2020 is holding a fundraiser this week to help them "throw a great and affordable prom this May". Fittingly, the theme of the fundraiser is prom fashion.
The event will also help prom goers by showing what's hot this year, where they can get what they need, and offering discounts. Thursday night, from 7-9, you can check out a student and staff fashion show, plus vendor booths.
It's only $5/student for entry, which comes with a chance to win free prom tickets.
Here are the details:
This Thursday 11/29 at 7pm there will be a Prom Fashion Show Extravaganza in the ARHS cafeteria. This is a one-of-a-kind opportunity. Students pay $5 admission and are immediately entered into a raffle for free prom tickets. They will see the latest prom fashions walk down the runway thanks to our student (and some faculty!) models. There will be a variety of businesses with booths set up to offer discounts, raffles, and deals for limos, flowers, make-up, hair, alterations, etc.Clear your schedules Juniors! Prom season is starting extra early! Come to our Prom Fashion Show on November 29th. Don't miss out on special night full of student models, local businesses, and discounts!! Proceeds will go towards our classmates who cannot afford the high costs of prom so let's rally together and support a great cause!
For more details, you can follow organizers on instagram at @algonquinfashionshow.