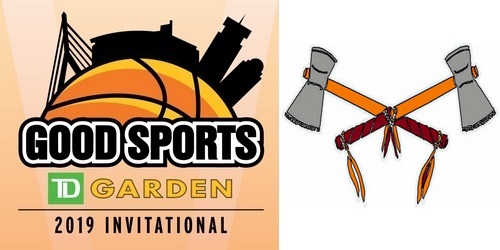 Next month, Algonquin Basketball will head to TD Garden. The varsity teams will participate in the The Good Sports TD Garden Invitational on Sunday, January 6th.
The Boys will take the court for the second year running. This time, they'll face Belmont at 5:00 pm. Up just before them is the Girls in their premier game at the Garden. They'll take on Nashoba.*

Southborough Youth Basketball Association is again drumming up support for the teams and helping them fundraise. Proceeds will support the varsity teams.
Kids were selling tickets at SYBA games. Expect to see them at Trottier again this weekend during game times. Bring your wallets to purchase the tickets directly from them for $16pp.
The tickets get you into both games and more. (For the full day's 8am – 8pm schedule, click here.)
*Editor's Note: At least one of SYBA's signs list the Girls' time as 3:00 pm. But the ARHS sports schedule and Garden's event page lists it as 3:30 pm.