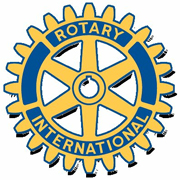 The Southborough Rotary Club has is promoting its scholarship for high school students from Southborough.
Act quickly! Applications are due in 1½ weeks – Friday, April 12th.
The winning student will receive $1,000 per year to help attend a 4-year Massachusetts state college or university. Applicants will be judged on academic achievements and public service.
Forms are available at the Algonquin Regional High School's guidance office. But you can also get one by emailing carl.guyer@gmail.com.
(For other scholarship opportunities promoted to Southborough residents, click here.)
Here is the Rotary's full announcement:
$4,000 College Scholarship

At a recent meeting of the Southborough Rotary Club, David Vachris, President, announced availability of a second $4,000 Annie Saterfield Memorial scholarship for 2019. This scholarship will be granted to a Southborough High School student in the amount of $1,000 annual increments over four years. The scholarship will be awarded to a student attending a State of Massachusetts 4 Year College or University based on academic achievement and commitment to public service.

This scholarship is made possible by the Rotary Annie Saterfield Memorial Trust Fund and by generous donations of the town's residents. "We are very grateful for these generous donations which has enabled The Rotary Club to award over a quarter of a million dollars to aspiring students over the past 40 years." Mr. Vachris, said.

Southborough Rotary International is comprised of men and women providing service to those in need within the community and throughout the world. We are neighbors, community leaders, and global citizens uniting for the common good. With you, we can accomplish even more.

Interested applicants can request an application form by contacting either the Algonquin High School Guidance Office or contacting Rotary member Carl Guyer directly at carl.guyer@gmail.com.

Deadline for submitting the application is April 12, 2019.