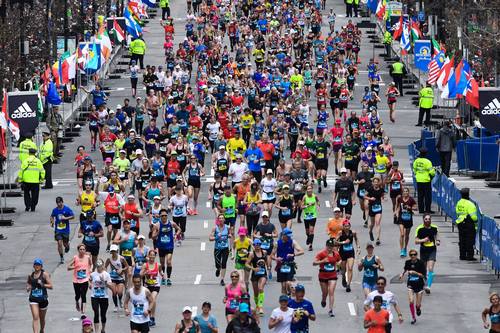 19 Southborough residents ran from Hopkinton to Boston yesterday.
Kevin Ryan was the fastest from our town's pack. He posted a comment earlier on the weather that turned out to be great for him but not so great for everyone:
Thankfully the rain held off before and during the race! Around 2:30 after I finished there was torrential albeit brief rain in Boston. Hoping not too many residents got caught out in the rain
In first place for the town's women runners was Melinda Thacker.
For some of the runners, there was more involved than just the grueling race. Residents raised over $90K for charities. Stephanie Iodice appears to have come in first in that race – raising over $31K for Dana-Farber Cancer Institute in the memory of Betsy (McDonald) Llanwarne.
A big congratulations to all of the Boston Marathon runners.
Here are the official times and overall placement for Southborough runners: