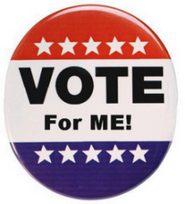 On Tuesday, residents will vote to appoint two new members to the five seat Board of Selectmen. To help you make that decision, here is information you may want to look at.
I finally recapped last week's Candidates Night (which included a lot more issues than covered by Wicked Local's story that I shared on Monday). You can read that here. (Again, you can also skip my take and watch the video directly here.)
Candidates were all invited to submit letters by last night and most did. Those are linked below:
You can also read responses from all four to the Community Advocate's questions here.
Even if you have a "favorite" you know you are voting for, remember that we need to fill two seats this year. So you may want to educate yourself on the other choices.
As I've done in past years, I'm cutting off negative comments at this point. There isn't enough fair time for candidates to respond and readers to see those responses. But endorsements are always allowed.