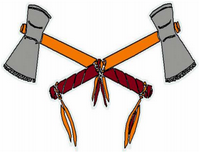 Undefeated Girls Tennis bested Wachusett 4-1 in Friday's Central MA semi-finals.
They'll play Westborough in the Finals at 4:30 pm today. That follows the Boys' Finals match vs Shrewsbury that started at 3:00 pm. Both matches take place at St John's.
Meanwhile, St. John's Baseball team is headed to Algonquin for the sectional Quarter Finals. At 3rd seed, Algonquin is ranked 3 spots higher than the private school. Still, the T-Hawks lost the first of its two games 7-1 vs St. John's this season and the second was a close 7-6 win.
In Boys Lacrosse, it was no surprise that topseed Gonk won Central/Western Quarter Finals last week. They dominated Westfield 14-6. Tonight, they'll play 5th seed Longmeadow in the district Semi-Finals. That takes place at Assabet Valley Regional.
Girls Lacrosse trounced West Springfield 18-3 in their Quarter Finals on Friday. The 3rd seed team will take on upperseed Minnechaug in the Semi-Finals tomorrow at 5:30 pm. That will take place at Chicoppee Comprehensive High School.
As I previously posted, ARHS Girls Rugby earned a BYE on their Quarter Finals. The 4th seed Girls will head to Lincoln-Sudbury later this week to take on the topseed team in the Semi-Finals. That's scheduled for Wednesday, June 12th at 4:00 pm.
Have a photo of your favorite team in action to share? Email mysouthborough@gmail.com.