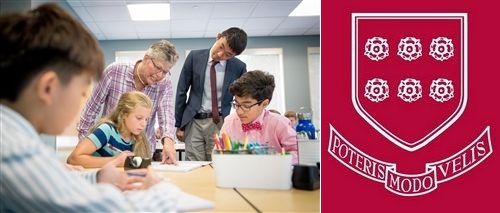 This invitation is last minute, and it conflicts with fun going on tonight, but it's still worth sharing.
Tonight, Fay School is holding a free workshop for parents about avoiding the summer slide:
Avoid the Summer Slide! Keep Your Child's Math Skills Sharp

Presented by Lainie Schuster
Wednesday, June 12, 7:00 – 8:00 pm
Goodnow Library, 21 Concord Road, Sudbury

Learn tips, games, and strategies to help your child maintain and build his or her math skills this summer. This workshop for parents of children in Kindergarten through Grade 8 is run by Lainie Schuster, Head of Lower School at Fay School in Southborough. In addition to being a thirty-year veteran of elementary and middle schools, Lainie has been an instructor in the Boston University Graduate School of Education and a consultant for Marilyn Burns and Math Solutions. She is presently an instructor and co-coordinator of the Math Workshop at Fay School (professional development for educators) and the author of Good Questions for Math Teaching Grades 5-8: Why Ask Them and What to Ask; A Month-to-Month Guide: Fourth Grade Math; and Enriching Your Math Curriculum: A Month-to-Month Resource for Grade 5 – all published by Math Solutions Publications.

No registration required.