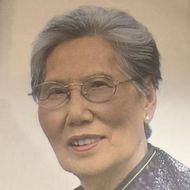 Lan Chan Lai, 89, passed away on June 10, 2019 at UMass Medical Center.
Mrs. Lai was the beloved wife of the late David Wai Chung Lai who passed away in 2012. She was born in Shuntak, Kwangton, China on July 23, 1929.
She leaves behind her daughters, Julie Szeto and her husband, Alexander Szeto of Southborough; Cheryl Tsang and her husband Johnny Kwok Wing Tsang of Vancouver, British Columbia; six grandchildren; five great grandchildren.
A funeral service will be held at 9:00am on Saturday, June 22nd at the Callahan, Fay & Caswell Funeral Home, 61 Myrtle St., Worcester.