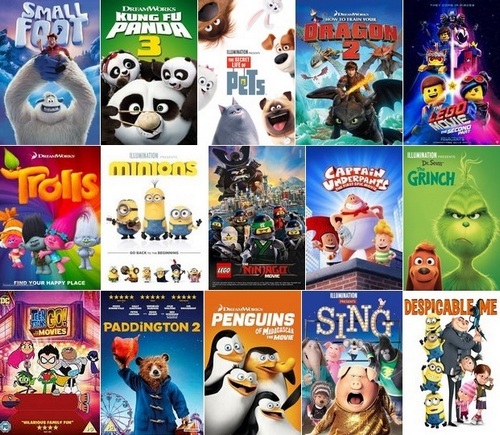 I try to keep my posts focused on Southborough. But sometimes there is a deal nearby that's too good not to share with other parents. One of those is the annual Movie Express program at Marlborough Regal Cinemas. For just $1 per ticket, you can take the kids to the cinema at Solomon Pond Mall.
The movies are ones that have been out of theaters for a while. But it's a great way to occupy kids on a summer morning. (Especially for little ones who often don't appreciate the experience enough to justify spending on full price tickets!)
The special matinees take place at 10:00 am on Tuesdays and Wednesdays through mid-late August. Every week offers two choices, with each running on both days. As always, a portion of the proceeds benefit The Will Rogers Institute.*
Below is this summer's lineup:
Tuesday, June 25 & Wednesday, June 26
Teen Titans Go! To the Movies
Paddington 2
Tuesday, July 2 & Wednesday, July 3
Despicable Me 3
Dr. Seuss' The Grinch (2018)
Tuesday, July 9 & Wednesday, July 10
Lego Movie 2
How to Train Your Dragon: The Hidden World
Tuesday, July 16 & Wednesday, July 17
Smallfoot
Secret Life of Pets
Tuesday, July 23 & Wednesday, July 24
Lego Movie
Captain Underpants: The First Epic Movie
Tuesday, July 30 & Wednesday, July 31
Sing
How to Train Your Dragon 2
Tuesday, August 6 & Wednesday, August 7
Penguins of Madagascar
Boss Baby
Tuesday, August 13 & Wednesday, August 14
Kung Fu Panda 3
Lego Ninjago Movie
Tuesday, August 20 & Wednesday, August 21
*The Will Roger Institute's mission is: To perpetuate the memory of Will Rogers by promoting and engaging in medical research pertaining to cardio-pulmonary diseases and educating the general public on topics of health and fitness.