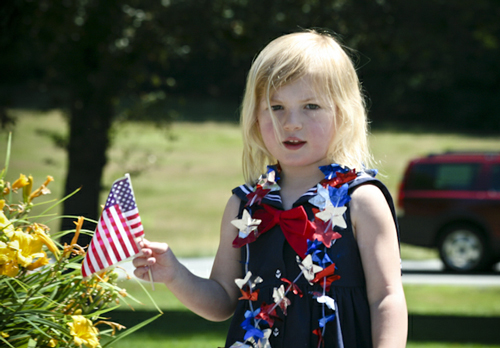 Here are highlights of what's happening around town this week.
Taking a Blogcation:
I'll be taking the rest of the week off.
While I'm gone, you can find other things to doe through my series:
Events this week:
[Note: The highlights don't include ongoing weekly programs. For those listings and more, check the Event Calendar.]
Tuesday, July 2, 2019
Kids' 4th of July Parade (11:00 am – 12:00 pm) @ Southborough Library, meet in the Eaton Meeting Room: The Children's Library's annual parade. Since the Library isn't open for the federal holiday, it's always held a couple of days early. Children and their parents or caregivers are invited to march in the parade from the Library to and through the Town House where they can count on encouraging parade watchers to cheer them on. Kids are lent red, white and blue gear to sport or wave and march along to patriotic music. The celebration is capped of by refreshments back at the Library. (The event is sponsored by the Friends of the Southborough Library.) For details, see dedicated post.
Wednesday, July 3, 2019
Senior Liaison for US Congress Rep Office Hour (9:30 – 10:30 am) @ Southborough Senior Center: Join Jay Higgins, Senior Issue Liaison for US Congresswoman Katherine Clark, to discuss senior benefits or policy matters If you have any questions or concerns, please come and address them with Mr. Higgins. A light breakfast will be served.
Outdoor Story Time (4:00 – 4:45 pm) @ Southborough Library back lawn: Bring a blanket and a snack and join us on the lawn for story time! No registration is required and open to all ages. (In cases of inclement weather, story time will be held indoors.)