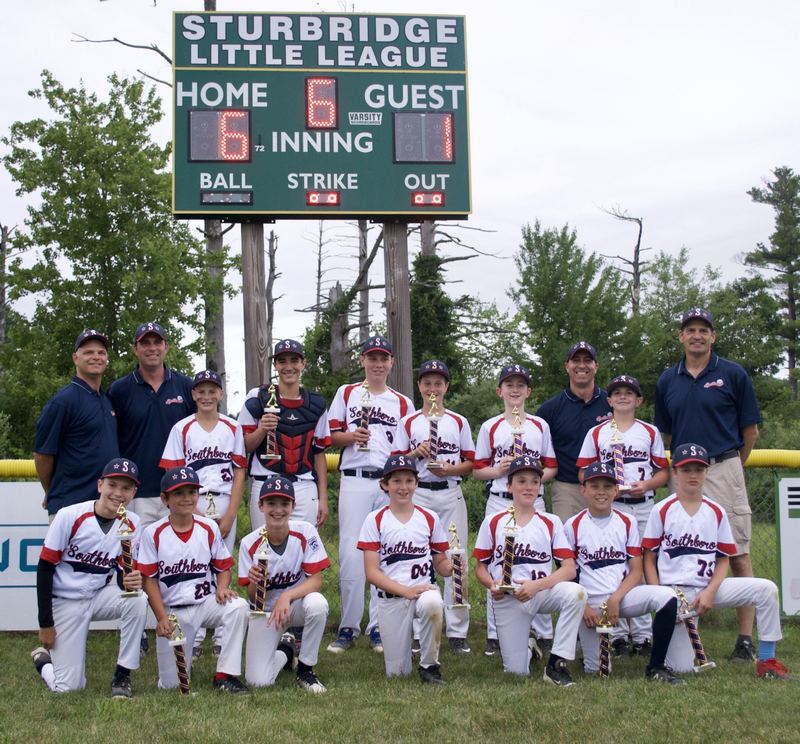 Southborough Youth Baseball shared some good news today about a big win yesterday:
The Southborough 12-year-old tournament team won the Connie Mack Baseball Tournament on Thursday July 19, defeating Northborough 6-1 for the Division A championship in Sturbridge. The #1-seeded Southborough jumped out to an early 2-0 lead in the first inning and never looked back as sparkling defense and dominant pitching held Northborough to only 2 hits throughout the championship game. The game remained tight at 2-1 until the bottom of the 5th inning when Southborough's bats came alive to put up 4 runs to ensure the boys' final game on the small diamond was one to remember.

The Connie Mack Tournament is held in Sturbridge at Town Barn Field and consists of ten area teams competing in 4 games of pool play before seedings and playoffs. The ten teams that competed were: Auburn, Charlton, Oxford, Webster, Shrewsbury, Northborough/Clinton, two Sturbridge teams, and two Southborough teams.

Many thanks to Cornelius McGillicuddy, the Sturbridge Little League, the Massachusetts Turnpike Authority, 1B Coach Brent Sarno, and B.T.'s Smokehouse.

Congratulations to the Southborough 12-year-old baseball team and good luck on the big diamond!