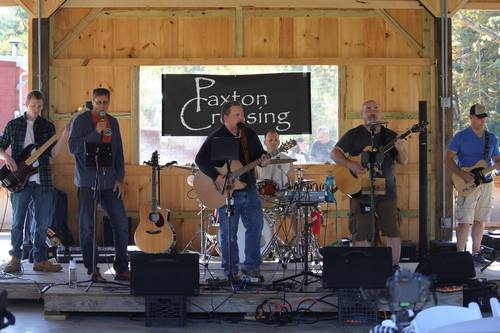 Next Wednesday, Paxton Crossing will entertain from Neary's outdoor stage. The concert is the fourth in the town's concert series this summer.
What started out as a bi-weekly series earlier this summer is now tightening its pace. The last three concerts are weekly.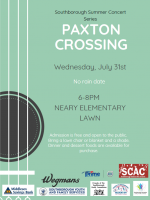 The free concert takes place from 6:00 – 8:00 pm on Wednesday, July 31st.*
Youth and Family Services shared that next week's food trucks are from Pangea Cuisines, providing "healthy and delicious options" for dinner, and Uhlman's Ice Cream.
As for the music, the band plays "a variety of music, including original songs and covers, from a variety of genre".
You can take a listen to some of their style via this Facebook video of them playing in Paxton's outdoor music series: