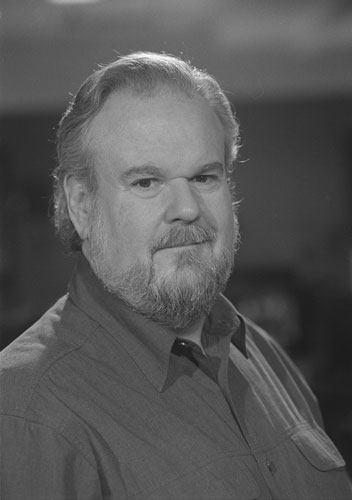 You have only two more chances to catch a show at the Steeple Coffehouse this season. Why not make it Saturday night? Performers will be Jud Caswell of Brunswick Maine and Scott Alarik of Boston.
Here are the program notes:
Jud Caswell lives where the two Maines meet: where ex-hippies play cribbage with fishermen and a kind of rural poetry is salted with Yankee gumption. Heralded by Sing Out! magazine as "one of the leading singer-songwriters on the current scene," Jud has won eight nationally recognized songwriting contests, including the legendary Kerrville New Folk contest. His song "Blackberry Time" is being taught in the songwriting curriculum at the Berklee College of Music in Boston.

Scott Alarik has been the principal folk music writer for the Boston Globe since 1986. He is also a frequent contributor to Sing Out! the Folk Music Magazine, and was folk critic for the public radio program "Here and Now" for seven years. From 1991-97, he was editor and chief writer for the New England Folk Almanac.

Pete Seeger calls Alarik one of the best writers in America, and Dar Williams calls him "the finest folk writer in the country." Irish Echo and Wall Street Journal critic Earle Hitchner says Alarik is "one of America's most astute music critics and chroniclers." Troy Record critic Don Wilcock wrote, "For my money, Alarik is the best."
The show starts at 7:30 pm. Steeple Coffeehouse is located in Pilgrim Church. Tickets are $15 in advance and $18 at the door. Discounts are available for students and seniors. See the Steeple Coffeehouse website for more details.