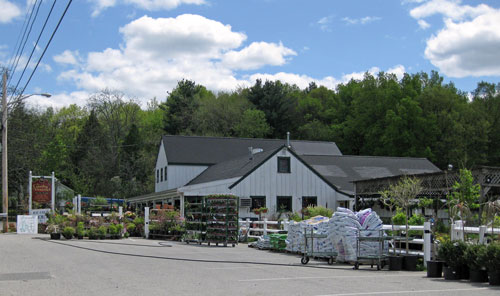 It appears the Country Gourmet on Framingham Road may be changing hands and changing names.
According to a public notice, the owners of the Country Gourmet have applied to transfer their liquor license to a new owner. And not just any new owner, but Shohdy Ziada, proprietor of Turnpike Liquors on Route 9.
The new business would be called Southboro Vineyard and Market, so presumably it will be similar in nature to the Country Gourmet, but I don't know for sure. Also unknown is whether they'll keep the garden center portion of the business. Or perhaps convert it into a vineyard? Hmm.
The liquor license transfer must be approved by the Board of Selectmen and by the Alcoholic Beverages Control Commission.
The selectmen will take up the application at their meeting next week. I'll be there, so I'll let you know what more I find out.