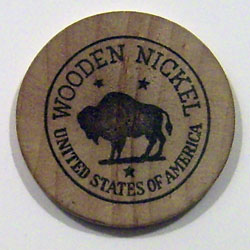 It hasn't been the Buffalo Farm for a long, long time. Still, I swear I smell the penny candy every time I walk into what is now the Country Gourmet, formerly Capasso Farms, formerly Willow Brook Farms (aka, the Buffalo Farm).
The property has undergone a number of incarnations since buffalo roamed in the pasture across the street, and the latest of those incarnations is about to begin.
The current Country Gourmet will soon become Southboro Vineyard and Market, to be operated by Shohdy Ziada who owns Turnpike Liquors on Route 9.
While there won't be a vineyard (or buffalo) on the property, there will be wine. And beer. The Board of Selectmen last week approved the transfer of the liquor license for the site. All that's left is approval by the state liquor board.
The new business was described to selectmen as a "convenience store" that will sell beer and wine. Hard alcohol will not be sold there. Scott Ruben, an attorney for Ziada, said they would spruce up the place to make it look similar to Turnpike Liquors.
While he ultimately approved the liquor license transfer, selectman Bill Boland expressed concern that the property would become more of a liquor store than a market. "I see that as a significant change for the neighborhood," he said.
But Ruben said liquor has been sold on the premises sine the 1980's, and that the shop would still have a deli and other services. "Customers will decide where we should ultimately be," he said.
Ziada hasn't finalized the hours of operation, but selectmen approved the the store to be open from 6:00 am to 9:00 pm, Monday through Saturday, and 8:00 am to 8:00 pm on Sundays. Sale of liquor can start only after 10:00 am (12:00 pm on Sundays), and must end by 8:00 pm on all days.