It comes as no surprise that yesterday was a busy day for emergency responders (looks like today might be too), but police and fire crews responded to one call yesterday that was a little too close to home.
At around 2:15 pm, lightning struck the police station. An officer who was in the garage at the time received a secondary shock from the lightning strike. He was taken to a local hospital where he was treated and released.
Facilities Director Phil Rinehart said the strike temporarily knocked out the phone system at the police station, including the 911 system. It also caused problems with the internal fire alarm system at the fire station.
In all, the Fire Department responded to 33 incidents over the course of about eight hours yesterday. Fire Chief John Mauro Jr. said an estimated 4.66 inches of rain fell during the storm's 2-1/2 hours. He said even areas of town that normally handle heavy rain suffered significant flooding.
Many roads were closed or obstructed including, Boston Road, Main Street, Middle Road, Parkerville Road, and Pine Hill Road among others.
The Fire Department has posted some photos of the damage. Some are below, but you can see more by visiting the Fire Department website.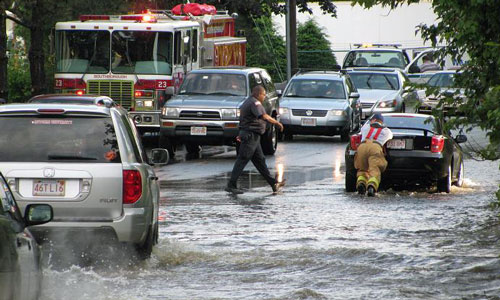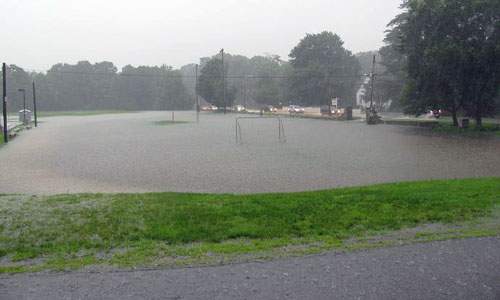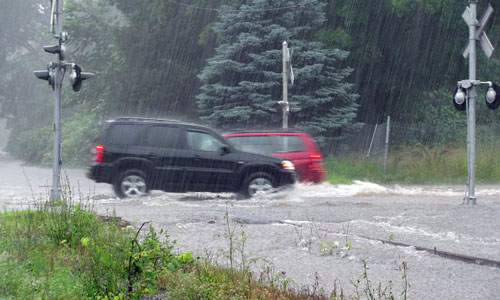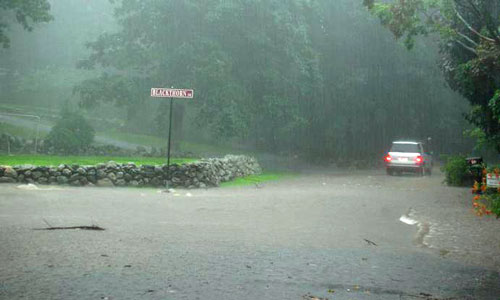 (All photos courtesy of the Southborough Fire Department)