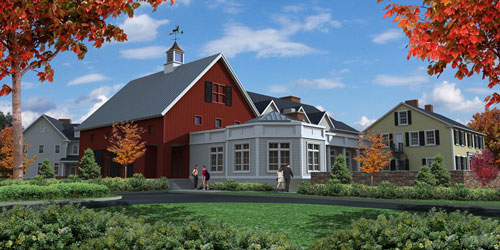 Fay School has started construction on their new primary school complex off Middle Road. The buildings, designed to have the look and feel of a New England village, will house Fay's new kindergarten and pre-kindergarten classes. The historic Goodnow House, built in 1819, will be incorporated into the complex.
Construction is expected to be finished in time for classes to begin in the fall of 2010. For more pictures of what the complex will look like, visit Fay's website.
Here's how the construction site looked after last week's storm. Despite appearances, a pond is not part of the design plan.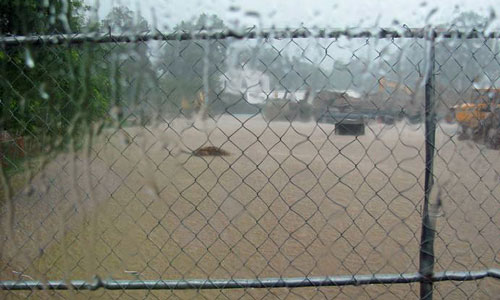 Earlier this year, Fay completed construction of a new dorm complex on Main Street.