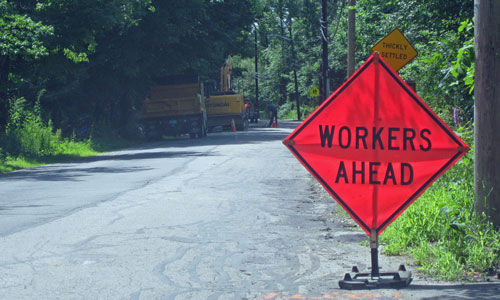 Over the next two weeks, DPW crews will be working on Parkerville Road south of Route 9. I asked DPW Superintendent Karen Galligan what the crews will be doing. Here's what she told me:
We are going to be hooking the water main that we installed last summer to the water system. We have to connect the new main to the Main on Middle, Alexandra and Foxhill. The Water Division will also install two hydrants. We will not be extending the main further this summer.
Galligan said the work will take place between Fairview Drive and Foxhill Drive (map). Expect delays weekdays from 8:00 am to 5:00 pm now until August 1.
The Parkerville Road and Richards Road intersection will be open throughout the project, but the intersection with Middle Road will be closed in all directions tomorrow (and possibly part of Wednesday depending on Tuesday's weather).