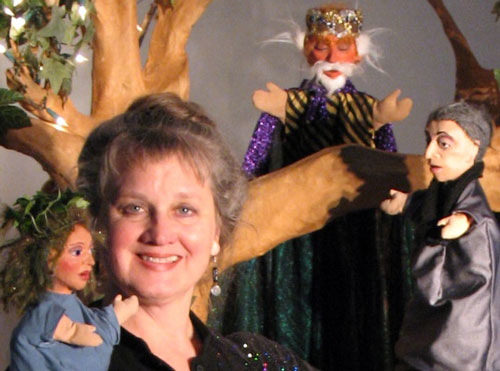 Southborough's very own puppeteer Deborah Costine recently received a national award for her one-woman (and many puppet) production called A Woodland Cinderella.
The Citation for Excellence in Puppetry, awarded by national puppetry organization UNIMA-USA, recognizes shows that "touch their audiences deeply; that totally engage, enchant and enthrall."
"Deborah kept her audience thoroughly engrossed with her storytelling abilities," said one of the judges. Another called the show "a total delight."
You can see for yourself thanks to this video of A Woodland Cinderella posted on YouTube:
Debbie has been a professional puppeteer for 35 years, co-founding The Gerwick Puppets with Len Gerwick in 1974. About fifteen years ago Debbie began her own company as a solo performer and has produced three shows that she presents to young audiences throughout New England.
Find out more about Debbie's work by visiting her website www.gerwickpuppets.com.