Southborough resident Nancy Gould sees smiling faces every day in her job as a wedding and family photographer. But the smiles of six-year-old Serenity were extra special.
Serenity is a foster child looking for a permanent family. Nancy photographed her as part of the Heart Gallery, a traveling photographic exhibit created to find families for children in foster care. Professional and amateur photographers like Nancy volunteer their time to take portraits of the kids which then hang in an exhibit that travels the state.
Since the inception of the Heart Gallery in Massachusetts in 2005, 75% of the children featured are now with permanent adoptive families. Serenity is still waiting, but hopefully Nancy's pictures will help find her the perfect match.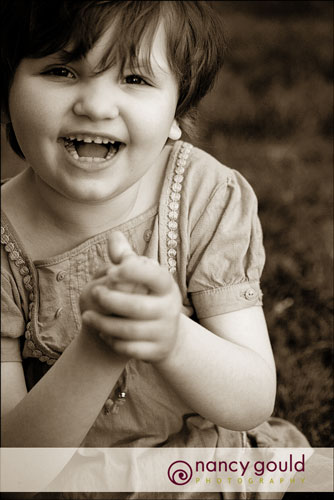 There's another picture of Serenity and more information on Nancy's website. The Heart Gallery is on display at the Cape Cod Mall in Hyannis through September. You can also view the gallery on the Massachusetts Adoption Resource Exchange website.
(Full disclosure, Nancy is a My Southborough sponsor)