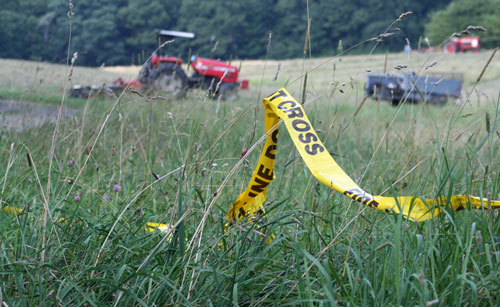 The Metrowest Daily News is reporting that Charles Hanson of Framingham has died two weeks after he was injured in an accident at Chestnut Hill Farm. The 76-year-old was working with his grandson when both men were struck by a tractor.
Hanson's grandson had only minor injuries. The elder Hanson was taken to UMass Memorial with what were thought to be non-life-threatening injuries. He reportedly died yesterday at the hospital.
The Hansons are a well-known farming family in Framingham and operate Hanson's Farm on Nixon Road.
The Occupational Safety and Health Administration (OSHA) looked into the accident but did not launch an investigation because they determined they did not have jurisdiction since there was no employer/employee relationship involved.