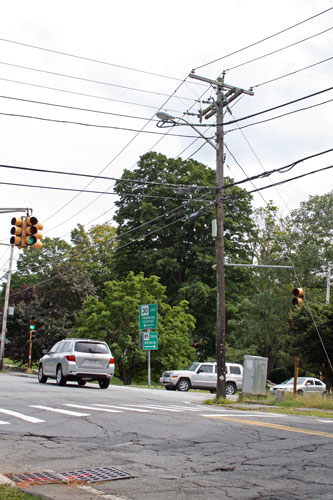 At some point in the next few years, Main Street in Southborough will be torn up to make a host of roadway improvements. When that work happens, a group in town would also like to see the utility lines along Main Street buried to improve the overall aesthetics of the downtown area.
The roadway improvements are being funded by the state, but the town would have to pick up the bill for undergrounding the utility lines.
In September, voters will get their say on two articles that represent the next steps in the undergrounding project. The articles are both administrative in nature — we're not talking about allocating any money or giving final approval for the work. They're just bureaucratic stepping stones required by the state.
Article 6 asks voters to accept a report by the Planning Board on the project. Article 7 would enact a bylaw requiring utility companies to remove poles and wires along a public right-of-way if the town asks them to. That doesn't mean the town is asking them to, it just requires them to comply if we ask them to at some point in the future.
In related news, a public meeting on the Main Street reconstruction project will be held on Thursday, September 17 at the Senior Center. More details in this flier (.pdf).