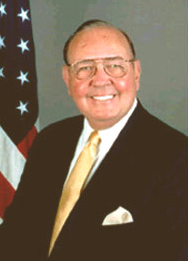 By now you've surely heard the news that EMC cofounder and billionaire entrepreneur Richard Egan died last Friday of an apparent self-inflicted gunshot wound. Egan had been diagnosed with stage IV lung cancer earlier this year.
A public visitation and memorial service for Egan will be held on Thursday at EMC's Southborough facility at 21 Coslin Drive (map). Visitation is from 4:00 to 5:30 pm, with the memorial service immediately following. Both are open to current and past EMC employees, colleagues, and friends. The burial will be private.
More on the life and work of Richard Egan in this Boston.com story. You can read his obituary here.