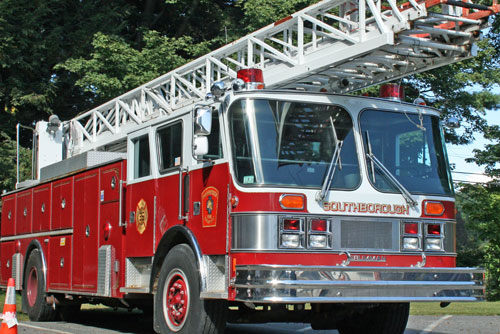 If you're looking to get some background on the issues surrounding the purchase of a new aerial ladder truck — an issue that will take top billing at town meeting later this month — you might want to check out a five-part series I did on the subject earlier this year. (The second post in the series got the most discussion.)
Another way to get educated on the subject would be to watch a presentation by the Ladder Truck Committee that will air on Southborough's public access channels a number of times over the next week. Here's the schedule:
Thursday – 7:00 pm
Friday – 12:00 pm
Saturday – 4:00 pm
Sunday – 8:00 pm
Monday – 10:30 am
Tuesday – 3:00 pm
Wednesday – 9:30 am
The presentation will air on Charter channel 11 and Verizon channel 38.